Products/Packaged Systems
»
»
»
»
»
»
»
»
»
»
»
»
»
»
»
»
Carbon dioxide (chemical formula CO2) is a chemical compound composed of two oxygen atoms covalently bonded to a single carbon atom. It is a gas at standard temperature and pressure and a colorless, odorless, tasteless gas that is about one and one-half times as dense as air under ordinary conditions of temperature and pressure.
Carbon dioxide has varied commercial uses.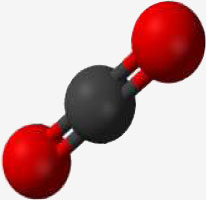 | | |
| --- | --- |
| | Beverages |
| | Foods |
| | Pneumatic systems |
| | Fire extinguisher |
| | Welding |
| | Pharmaceutical and other chemical processing |
| | Agricultural and biological applications |
| | Lasers |
| | Oil recovery |
| | As refrigerants |
| | Coal bed methane recovery |
| | Wine making |
| | See water desalination |
| | PH control |
| | |
There are three principal commercial sources for carbon dioxide. High-purity carbon dioxide is produced from some wells. The gas is obtained as a byproduct of chemical manufacture, as in the fermentation of grain to make alcohol and the burning of limestone to make lime. It is also manufactured directly by burning carbonaceous fuels. For commercial use it is available as a liquid under high pressure in steel cylinders, as a low temperature liquid at lower pressures, and as the solid dry ice.
We design, manufacture, supply and commission CO2 generation, recovery, purification plants on turnkey basis.
Carbon Dioxide Generation Plant

Carbon dioxide is generated by combustion of fossil fuel such as gas, light diesel oil or kerosene. CO2 thus produced as a flue gas is separated by mean of monoethanol-amine solution (MEA). It is further purified, dried and liquefied to get the desired purity and finally stored in a storage vessel. Theses plants are modular in design to ease its installation. It is supplied with all related equipments and accessories to suite for individual customer for their captive consumption of for gas selling merchants for tanker and cylinder filling station on turnkey basis. The capacity of these plants ranges from 50 to 1000 kgs/hr and the purity from technical grade to food grade.